Kiefer Landscaping: Service Area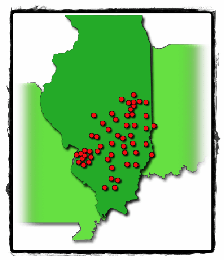 In the beginning Kiefer landscaping set forth to go above and beyond all other landscape companies by providing peace-of-mind to our customers, who quickly became friends. After analyzing the situation we realized that there are multitudes of other communities who deserve the same satisfaction. Over the past five years we have been expanding operations to cover, not only Central Illinois, but Eastern Missouri and Western Indiana. One-by-one communities saw how easy and beautiful we had made their neighbors daily lives, with things as simple as lawn care maintenance. It didn't take long before they wanted the same satisfaction for themselves. Our company thrives on the miles of smiles we have created, but more importantly the fulfillment we have received through the acceptance of our newly made neighbors and friends.
Our Lawn Care Maintenance crews are one of the best, with crew members that have over 12 years vested in the practice and technique of a well manicured yard. Not only can our customers rest assured their lawns will be take care of whenever need be, but they also know that our team takes time every day to sharpen all blades and make sure all equipment is 100%. With our guys on the job our customers can finally envision those beautiful stripe patterns gracing their front and backyard.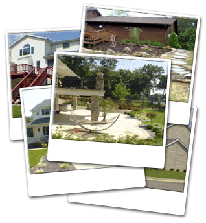 We also pride ourselves in uniquely designed landscapes. Whether someone wants their own secret garden filled with hostas, hydrangeas, & ornamental trees or a peaceful retreat where they can listen to the flowing water of their new waterscape, our customers know that we are the best of the best when turning dreams into reality.
During those hot summer months many people think about watering their lawns, but few people have the time it takes to dedicate themselves. By choosing Kiefer Landscaping our customers know they have a licensed WeatherMatic Platinum Contractor on the job to install top-quality, hassle-free sprinkler and irrigation systems. Our team takes the extra time to map our and ensure maximum amounts of coverage with minimal installation, leaving your lawn looking effortless.

---

If you or your family have been wondering how far we will go to turn your dreams into reality, take a few moments and review our service area below.
| | | | |
| --- | --- | --- | --- |
| Arcola, IL | Fairfield, IL | Mattoon, IL | St. Joseph, IL |
| Bellville, IL | Fairview Heights, IL | Monticello, IL | St. Louis, MO |
| Benton, IL | Flora, IL | Mt.Vernon, IL | Swansea, IL |
| Carbondale, IL | Glen Carbon, IL | Mt. Zion, IL | Taylorville, IL |
| Casey, IL | Greenville, IL | Newton, IL | Terre Haute, IL |
| Centralia, IL | Highland, IL | O'Fallon, IL | Troy, IL |
| Champaign, IL | Hillsboro, IL | Olney, IL | Tuscola, IL |
| Charleston, IL | Indianapolis, IN | Pana, IL | Urbana, IL |
| Chesterfield, MO | Ladue, MO | Rantoul, IL | Vandalia, IL |
| Collinsville, IL | Lawrenceville, IL | Robinson, IL | Vincennes, IL |
| Columbia, IL | Litchfield, IL | Salem, IL | Waterloo, IL |
| Danville, IL | Louisville, IL | Savoy, IL | West Frankfort, IL |
| Decatur, IL | Mahomet, IL | Shelbyville, IL | Edwardsville, IL |
| Marion, IL | Springfield, IL | Effingham, IL | Marshall, IL |